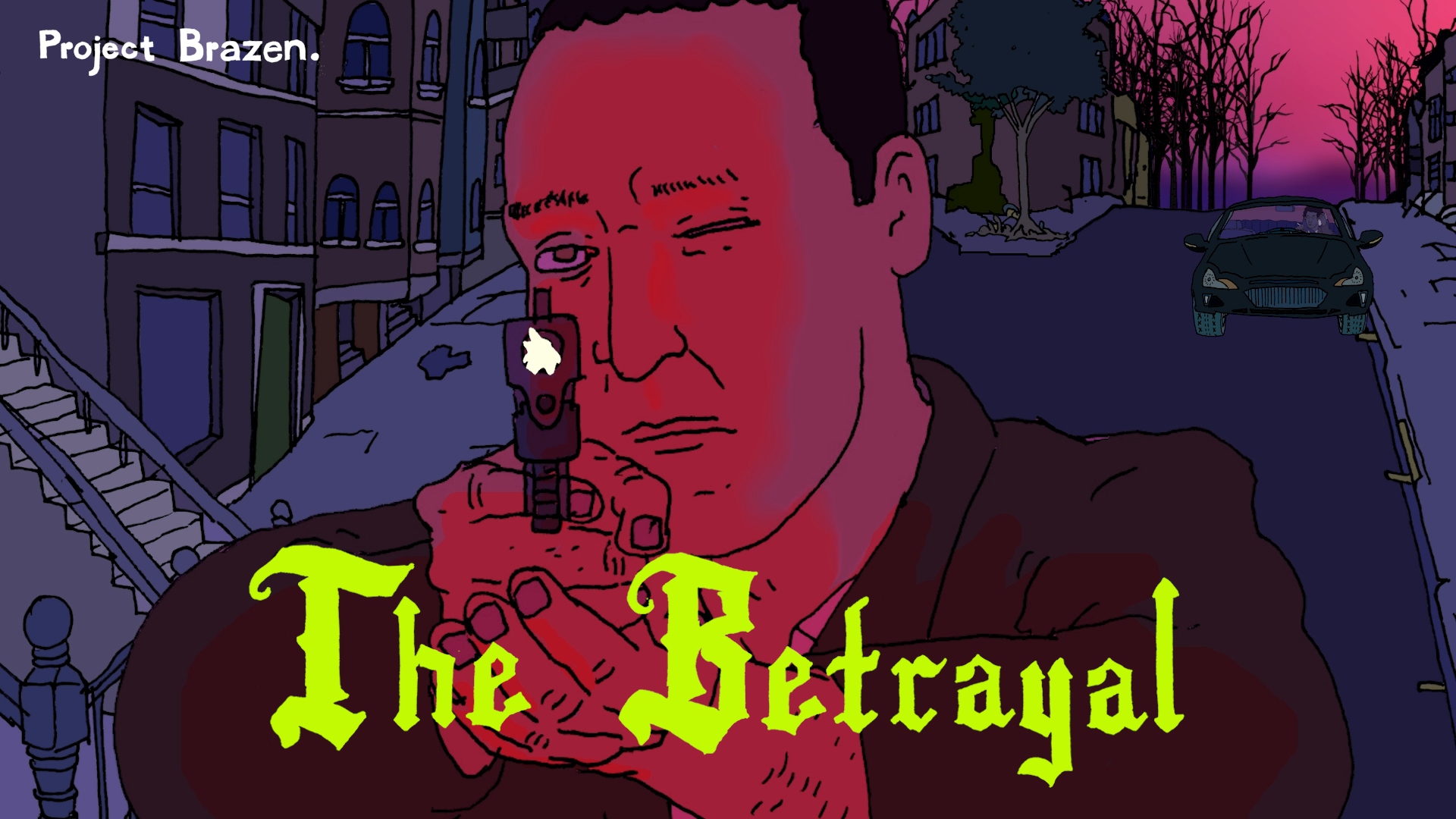 The Betrayal – Giving Life to Gateway
"After a botched killing in Amsterdam one night in 2017, Nabil B knows he's a dead man. He's a close associate of Ridouan Taghi, one of Europe's biggest cocaine kingpins. The question is who's going to kill him first."
This is the dramatic narrative behind "The Betrayal", an action-packed 9-minute animated film by Tracey Todd, aka Globertron, that brings the reporting from Project Brazen's GATEWAY podcast series to life through Tracey's illustrations.
Project Brazen's Salber Lee sat down with Tracey to talk through his process translating the reporting and personal stories into a visual form, and the broader message that sticks with him from the series.
You can watch "The Betrayal" here:
---
Salber:
"The Betrayal" focuses on one specific story from Episode 4 of the podcast, with Nabil B and Ridouan Taghi's relationship. Why start there?
Tracey:
Originally when I heard the full run of the show, I had an idea to actually just create an entire series, like an animated series of the show. I felt like Nabil B's story has such rich context in terms of the tragic nature of someone who sees the appeal of a life on the street and ultimately becomes consumed by it. In The Betrayal, there are no heroes and there are no villains. The protagonist, it starts out with him being a part of this heinous act, and you see him plagued by guilt through the rest of the film. It's a tragic story because you see how he ends up kind of in the circumstances that he's perpetuated through his life. Journalist Wouter Laumans has a great moment as well, which is really the spine of the story, where he talks about a young man's father coming to Amsterdam and having to work blue collar jobs and really breaking his body doing manual labor. And that young man then sees an opportunity to change circumstances and not follow his father's route, even if it means doing things that are morally and ethically gray. It's a story we've seen time and time again. That moment really shows how these are the circumstances that people are put in, and what extreme circumstances can push people to do.
Salber:
The reporting from the podcast was raw and real, what were the elements you looked to when thinking about turning this journalism into more of a creative visual form?
Tracey:
One theme that I really was thinking about throughout the course of this project is that we all end up making our own prison, whatever that is in life. I felt like Nabil's story illustrated that in a circular way. He's trying to do this thing to better his circumstance or better the circumstance of his family, and then goes around and it ultimately is undone by the thing that he was trying to achieve, which I think can be true for everyone. Like in a sort of Greek tragedy way, we all create our own things that we're fearful of. There's also the tragedy where people feel like they're forced into this world. If you have options, you choose better. I feel like this story highlights people who feel like they've been pushed into a corner or marginalized and then you get these extreme results. And these stories don't have happy endings. Like even at the outset, if you believe that you're getting into it with the best of intentions. I didn't want it to be preachy in any way, but just to show that the reality is not a pot of gold at the end that people may dream of. I mean, there's a lot of sadness and tragedy and real danger to this story.
Salber:
The circumstances are extreme and sometimes seem too crazy to be real, but they are, at the end of the day, very real. How did you approach illustrating each of the characters, did you use their actual likenesses?
Tracey:
I felt like it was my duty to pay homage to the lives that everyone lives and the places that they were living. Even though it's two dimensional, I felt like the story demanded that I at least attempt to recreate their lives as realistically as possible. Nabil's image of course had to be changed because he's under protection, I actually don't know what his real image is. So that was complete artifice in the way that I designed his character. But everyone else I wanted to make sure were rooted in reality and given their humanity. Whether it's Wouter, Taghi, or some of the other characters that were based on real people. I wanted to showcase them as they really looked, the locations as they really looked. Like, it was important to me to have the Mark Manders statue in there, for example, because it's such a key theme of the film, of duplicity and betrayal. That's a real statue in Amsterdam that was erected in 2017. So having that kind of foothold in reality was important to ground the story to me.
Salber:
On a personal level, what were your biggest takeaways and lessons learned?
Tracey:
First and foremost, the understanding of what's going on throughout the European ports and the issues with drug trafficking. On its face, it's a global phenomenon, and it's definitely not alien here in America or southern California. The story takes shape everywhere. Whether it's in Amsterdam, whether it's in Los Angeles, whether it's in Washington DC, whether it's in North Carolina, it doesn't matter. But even if it's not on its face visible in the story, optimistically, this is a moment where you can see the universality of these struggles across the world, and that perhaps creates an opportunity for us to solve these problems collectively.
Salber:
Do you dream about these characters?
Tracey:
You know, at the start I didn't, but at certain points within the process, there was so much work and it was so intense, I did see parts of the narrative in my sleep because it was just, it became all encompassing. It's like, for me, there's no finishing the project without making it the best it possibly can be. The detail, the lighting, all of the nuance that you see when there's an explosion, you see the light change on the character, all of those tiny details were ultra important to me. So, yeah, at a certain point I did, that was all I could see.
Salber:
Tell us about Globertron, what's the motivation behind your work?
Tracey:
Globertron began with me having a passion for filmmaking and illustrating the human condition in a way that I didn't see represented in a lot of the animation that I grew up with. I thought there was an opportunity to pair attention to detail with a focus on humanity. As ironic as that can be, I felt like in this two dimensional medium there's an opportunity to tell multi-dimensional stories about the complexity of what humans often can be. I moved to Los Angeles from Washington, DC where I had experience in journalism, and I really saw a space here to inject all of the complexity and nuance that I saw in the journalism world into narrative filmmaking and just really pairing those worlds into one. You know, it takes obsession and a bit of insanity because it takes everything you have and then a little bit more to recreate or create these narratives with this level of attention and depth. I hope the care shows, because there's a lot of it.
Salber:
Podcasts are powerful in the way the listener creates their own world as they listen to the story unfold. Were there images that jumped out to you when you first discovered the Gateway reporting? What were your inspirations?
Tracey:
My first contact with Gateway was from reading the newsletter, so I had an initial idea, but not the full context of the story. The images weren't necessarily fully formed. Once I heard the entire show and I listened to it several times to get a rhythm of what was happening and a sense of environment and place, I was able to connect it with stories that I had seen time and time again, whether it's the Aeschylus Tragedies or John Steinbeck's The Pearl, or some of the pathos of Shakespeare. There are points you'll see in the film with a chess game going on - it's the actual chess game that happened - but I saw a moment there that mirrored a film that was a huge influence on me, the Seventh Seal. I thought that was a moment to highlight the dynamics between these two characters in the story, two real people. You see with this chess match a back and forth that sort of illustrates the real dynamic between them.
Salber:
One of the biggest challenges an artist faces is finding their specific voice and stamp, how did you find voice both with animation and with this Gateway project?
Tracey:
There are so many people who I stand on the shoulders of, I mean, Ralph Bakshi is a huge influence, Bill Plympton, Gerald Scarfe. I grew up seeing their work and seeing the extreme depth and attention to detail, even at times, things that might have been in the frame for a fraction of a second. That really empowered me to know that every single element of any frame, whether it's live action or animation, tells part of the story. With Gateway, I really saw an opportunity with this being all very real and very current. There are news headlines and there are trials going on, but I wanted to show that these are human beings. These aren't monsters, they aren't some aberration. I wanted to show the choices that led to these people making the decisions they did. How there was a very human path that led to what happens. I wanted to show the engine behind why people make these choices, and once you understand the why, you can connect to the humanity of every person.
Listen to the Gateway podcast for more...
💡
GATEWAY is an initiative of
Project Brazen
, a journalism studio and production company based in London and Singapore.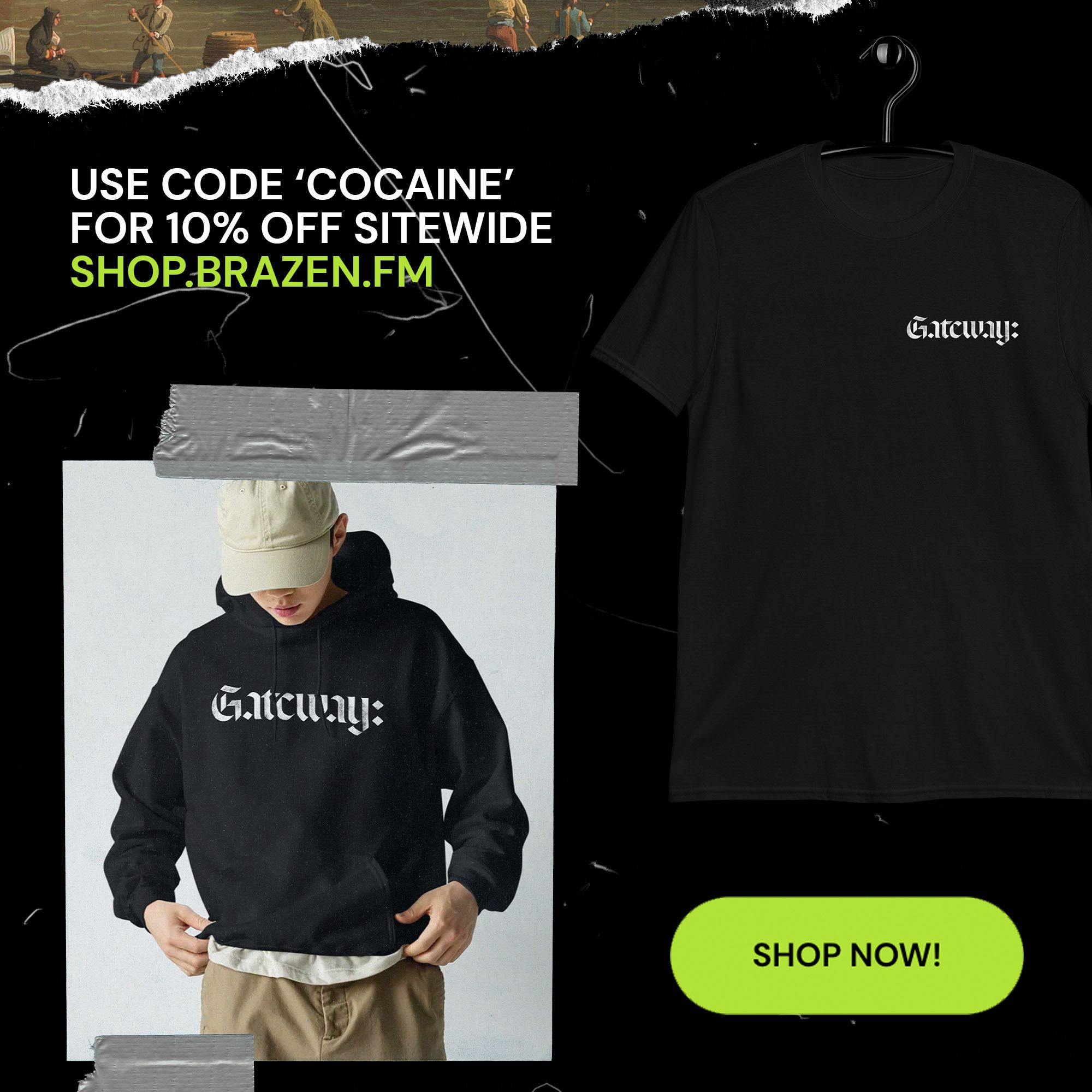 Join Gateway for free
Stay connected with Gateway and get our latest updates right in your inbox.